home | contact | calendar | about | site map

Lynne Duddy has been described by The Oregonian as "raw, revealing, vulnerable."

She knows that storytelling is an art form that demands deep transparency. It is the emotional truth that drives the discovery and development of her stories.

Ultimately, trusting herself and trusting the story become one.

Narrative Artist
... Lynne Duddy

Lynne Duddy is a narrative artist who believes that the power of story can save the world.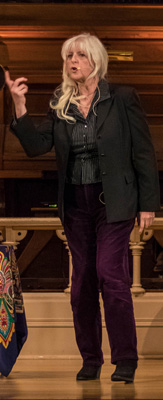 ---
---



Creating Beauty